To Know Him and to make Him Known
Welcome to the online home of St. Columba's Parish Church, please feel free to browse around our site, hopefully you will find something of interest to you and will wish to join us in worship.
We are an active warm and friendly congregation located in the Oxgang area of Kirkintilloch. We are part of the Church of Scotland in the Presbytery of Glasgow.
Currently the church phone & Secretary's email are not being monitored. If you need to contact us please use the contact form on the web or contact the minister on 07427 623393 or email
Our Building may be closed due to the Coronavirus outbreak, but The Church remains open, join us online for our weekly services.
Leprosy Mission Donation
We have sent a cheque for £350 to the Leprosy Mission in respect of cash raised so far this year. If anyone is still collecting for this worthwhile cause and wishes it picked up then please contact Margaret McCallum or the web contact page and we will arrange collection.
Update on Reopening
The Kirk Session agreed to request permission from Presbytery to reopen St Columba's for Sunday worship. We would hope to resume worship from 11th October provided all arrangements are in place and Presbytery approval is granted. Session agreed that for the time being the halls will remain closed.
Coming to church under the new rules will be very different from what we are used to and numbers able to attend will be limited. To help understand this members of St Columba's will receive a mailing from their elder over the next few weeks outlining what to expect when they come to a service. We are hoping to also give this information to regular attenders.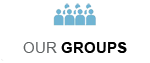 We run a full programme of events for people both members and non members of our church.